CHARLOTTE, N.C. (March 8, 2017) – Circle K Speed Street presented by Coca-Cola is rolling out the red carpet in 2017 for country music stars Jake Owen and Billy Currington; hip hop and R&B disc jockey DJ Jazzy Jeff; and funk band, Lakeside, as headliners for the three-day festival May 25-27 in Charlotte, North Carolina.
"Thanks to our great partners, Circle K and Coca-Cola, the Circle K Speed Street presented by Coca-Cola music lineup keeps getting better year after year," said Jacqueline Gafrarar, executive director of the 600 Festival Association. "The four headliners plus 18 additional live performances should satisfy the fans in town for the race at Charlotte Motor Speedway as well as Charlotte's appetite for affordable concerts along with a great event experience."
The 2017 concert schedule is as follows with more local and regional acts to be posted soon.
Thursday, May 25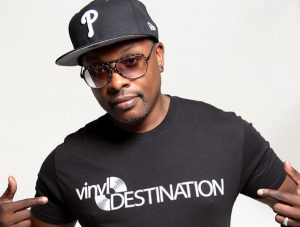 Appearing on the Mello Yello stage at 7 p.m. for a free concert, Lakeside will showcase many of its hits from the 70s, 80s and 90s including "Fantastic Voyage," "It's All The Way Live," and a remake of The Beatles' "I Want to Hold Your Hand."
Commanding the Coca-Cola stage Thursday night following the PNC Speed Street 5K will be DJ Jazzy Jeff presented by the North Carolina Education Lottery. For more than 30 years, DJ Jazzy Jeff has showcased his turntable skills, innovative production and musical versatility. Prior to DJ Jazzy Jeff's performance, DJs Wiggz N Wonz will compete in a dueling DJ show followed by DJ AHuf. The inaugural DJ night is only $10 or free with PNC Speed Street 5K registration.
Friday, May 26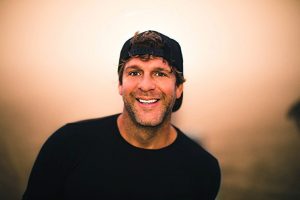 Currington has charted 11 No. 1 singles since his debut album in 2003, including his most recent hit, "Don't Hurt Like It Used To," that topped the charts in 2016. His other hits that reached the No. 1 spot include such memorable songs as "Good Directions," "Let Me Down Easy," "Must Be Doin' Somethin' Right," "People Are Crazy," "That's How Country Boys Roll," "Hey Girl," and "We Are Tonight."
Currington will be joined on the Coca-Cola stage Friday night by chart-topping artist, Granger Smith, featuring Earl Dibbles Jr. Tickets are just $15 with a limited amount of VIP reserved tickets for $25.
Saturday, May 27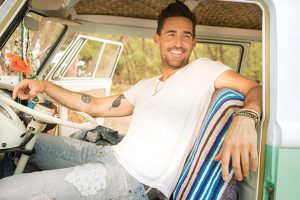 Saturday night's concert on the Coca-Cola stage will feature Owen who has topped the country charts six times with hit singles like "American Country Love Song," "Beachin," "Barefoot Blue Jean Night," "Anywhere With You," and "The One That Got Away."
The ACA and ACM award winner will be joined by special guests Maggie Rose at 6:30 p.m. and The Cadillac Three starting at 7:45 p.m. Tickets are $15 for Saturday's trio of performances.
Except for Lakeside who will perform on the Mello Yello stage, Circle K Speed Street presented by Coca-Cola concerts will take place in Romare Bearden Park all three nights. The Mello Yello stage will be located on Tryon Street and Stonewall Street.
Tickets go on sale Friday, March 10 at 10 a.m. ET and can be purchased at www.600festival.com. Access to the DJ night on the Coca-Cola stage are $10 while tickets for Friday and Saturday night's performances are only $15 or $25 per night. Concert gates open each night at 6 p.m. To register for the PNC Speed Street 5K which grants access to the DJ night, please visit http://speedstreet5k.racesonline.com/register.
All other Circle K Speed Street presented by Coca-Cola's activities remain free to the public including sponsor displays, musical entertainment, access to a variety of food and beverage, a kids' zone and much more.
Opening each day at noon on Tryon Street, the family-friendly festival delivers an unprecedented consumer experience to fans by means of live entertainment, access to racing's brightest stars and interactive displays from sponsors including Circle K, Coca-Cola, PNC Bank and others.
In addition, fans can enjoy these family-friendly events in May including Movies on the Campus on May 5 in conjunction with Jiggy with the Piggy in Kannapolis; Haulers on Union in Concord on May 18; the Little 600 at GoPro Motorplex in Mooresville May 23 and the PNC Speed Street 5K on May 25.
The event has been promoted and produced exclusively by CSM Production, formerly known as JHE, since 1996.