HAULERS ON UNION PARADE & FAN FEST.
---
On Thursday, May 14, 2020 starting at 7 p.m., from your computer at home, check out the 600 Festival Association's Facebook page for the live VIRTUAL event. We will have giveaways, a concert by the Gal Friday Band, messages from your favorite NASCAR drivers and a look at Hauler Parades of the past.
It will be a free party in your homes, live on Facebook...don't miss it! This event is on your computer, not on the streets of Concord, NC.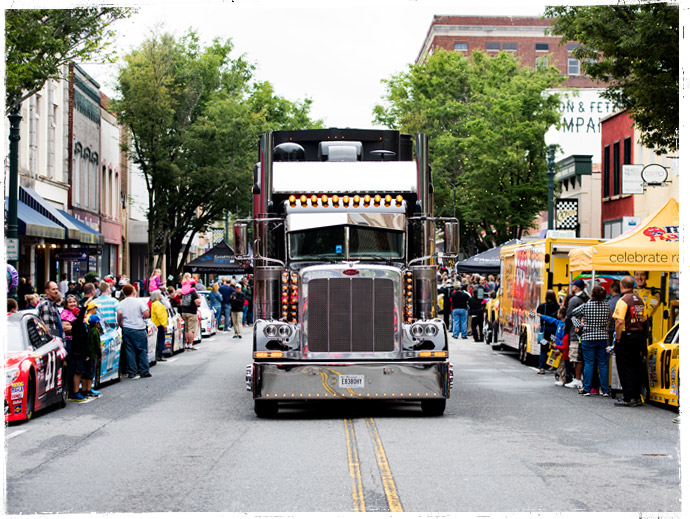 2017 Haulers on Union presented by Freightliner Highlight Reel
---